If you're a regular reader here, you'll have seen this post, talking about my goals.
I'm not going to make this a long post, but we've decided that if I make the goal by 12:01a EDT May 5 June 1, 2022, we're going to give away a base game copy of Life is Strange – True Colors.
Some Rules:
You MUST be a Twitch follower to enter. You also must remain a follower after the draw until May June 15/22.
There is no cost to this. All you need to do is follow the channel.
If the goal is not accomplished, the giveaway will be ended, and no winner declared.
Current followers are permitted to enter, but any mods and editors are excluded.
Banned accounts are, of course, excluded. If your account is banned during the giveaway for violations of the channel rules, or Twitch TOS, you will forfeit your entries. Alt accounts of banned users are also prohibited.
Your email will be required to gift you the prize. If you are found to be an alt account of a banned user, you will forfeit the prize. Once your prize has been claimed, we will be deleting the email. I hate spam, so I can guess you do too.
I and my moderators are not associated with Twitch, Square Enix or any other related companies.
We are not responsible for any issues arising from providing a false email, systems that do not meet the requirements to run the game or similar.
The Channel Rules are as follows: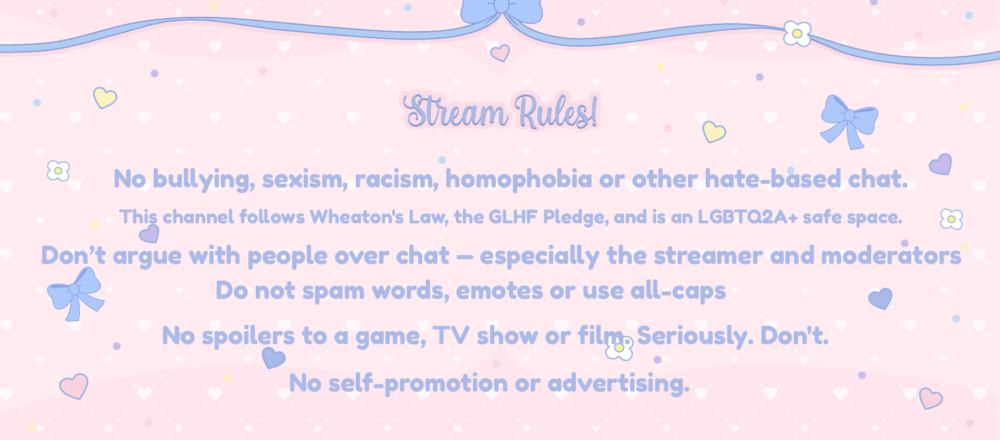 So, get out there, get following and let's smash that goal!